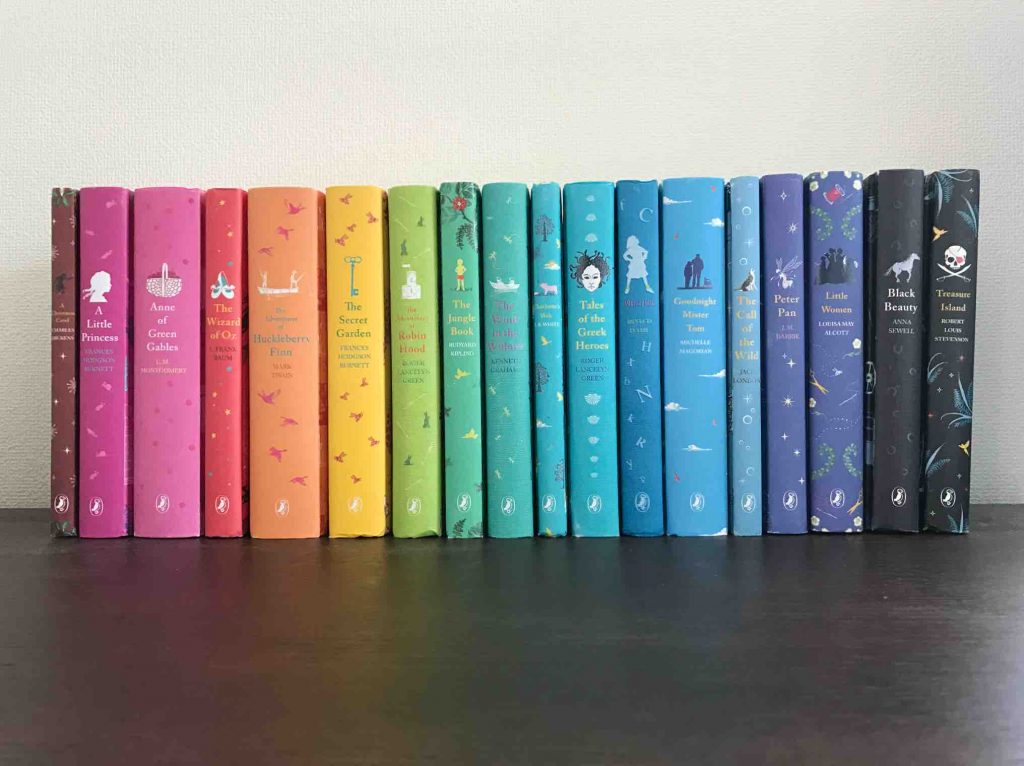 I first stumbled on these colorful books somewhere on Instagram and after looking into them, I found myself chasing down each copy. As far as I can tell, there are a few decorative hardcover collections available right now but this is the Puffin Classics series, which features children's literature. The books are clothbound with covers designed by Daniela Jaglenka Terrazzini and contain the full, original text including illustrations – they're beautiful!
Our kids are still a bit young to fully enjoy them, but we're beginning to read some of the stories as part of our bedtime routine – right now we're reading Charlotte's Web.

It seems like a few books are added to this collection every year or so, but as of right now Goodreads lists 19 books available. Between Amazon.co.jp and Book Depository I was able to track down 18 of them, but Grimm's Fairy Tales is out of print and almost impossible to find. Even when I've found a copy, they cost hundreds, if not thousands of dollars (!!) so we've resigned to move on without it… but I wouldn't be sad to find one.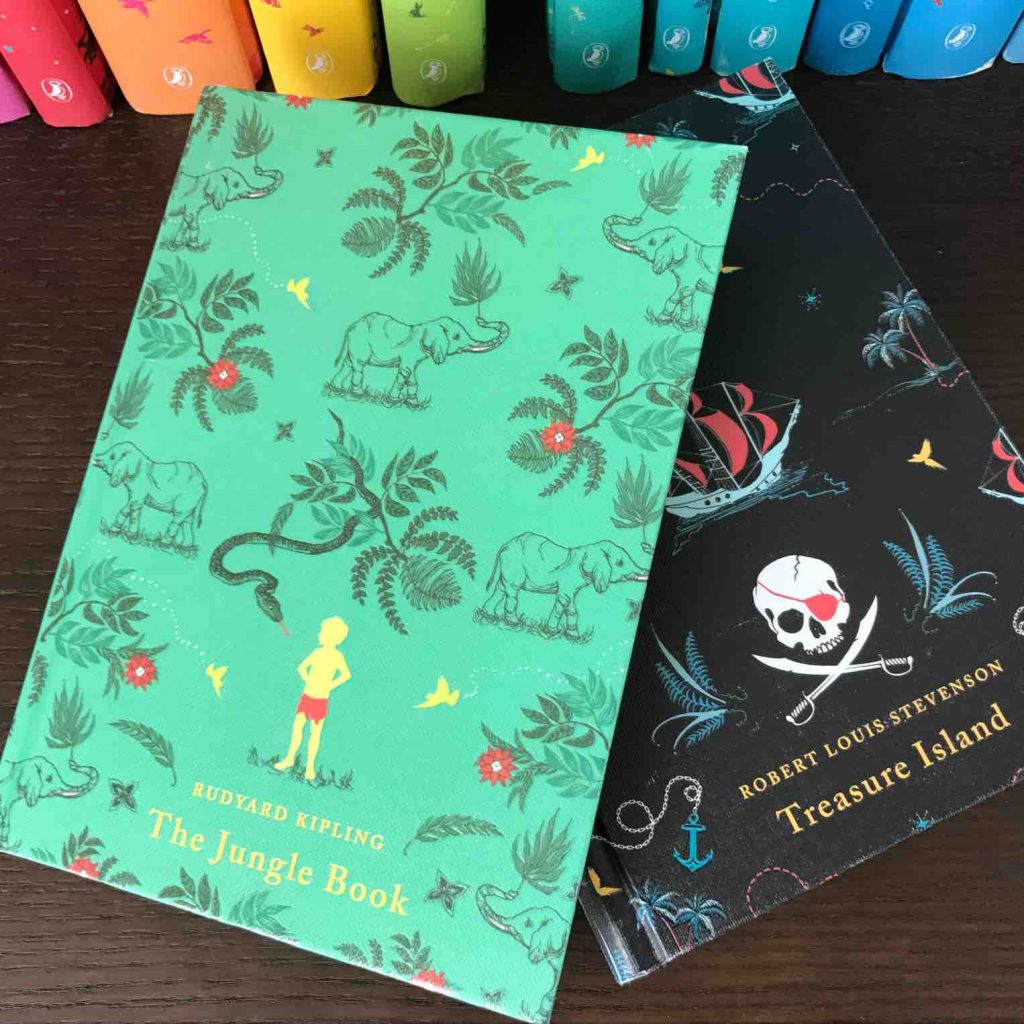 What's your favorite from this collection? Are there any other Puffin Classic novels you'd like to see added? (I'd love to see some Pooh or Alice In Wonderland.)
Kxx