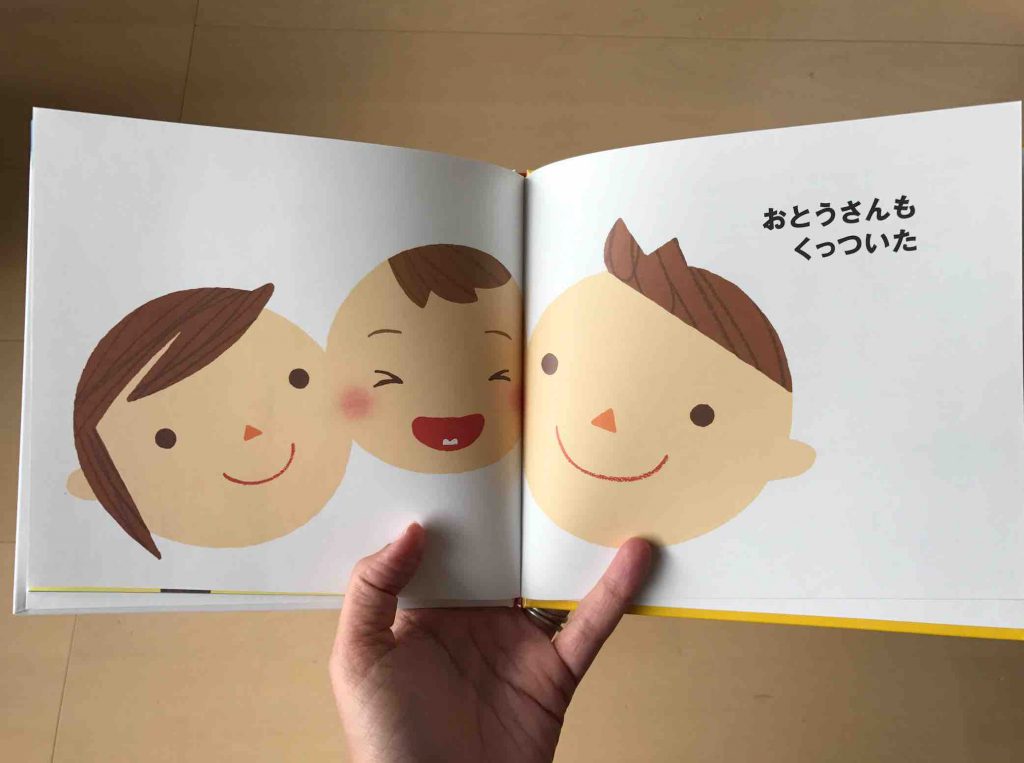 In Japan, there are a handful of well-baby checks that are organized by the local government. They bring in doctors, nurses and early childhood educators with the goal of providing a comprehensive health exam as well as support for the parents. The result is a bit mixed, in my opinion, because while it may help to identify problem areas for some families, the checkups are pretty superficial and privacy is almost nonexistent. It's all very well-intentioned though, especially the ladies who enthusiastically give suggestions about how to introduce baby to solids or brush the teeth of a wiggly toddler.
We knew what to expect since our son has already grown up with these checks, but this time there was a pleasant surprise – our area recently started a "baby's first book" campaign. After all of the typical activities, the volunteers from the local library read some popular children's books to the group. There were 3 books to choose from and everyone could take 1 home.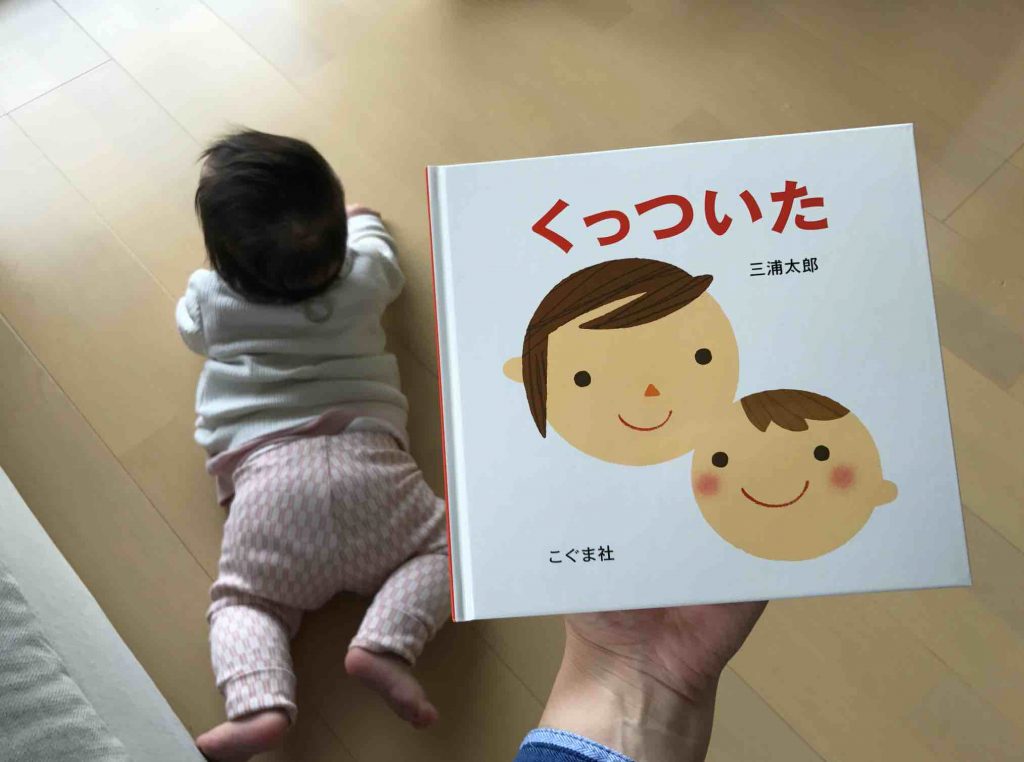 I chose 「くっついた」(stuck together) by Taro Miura because the illustrations are so simple and sweet. The story follows a repetitive rhythm that's perfect for keeping even the shortest attention spans engaged.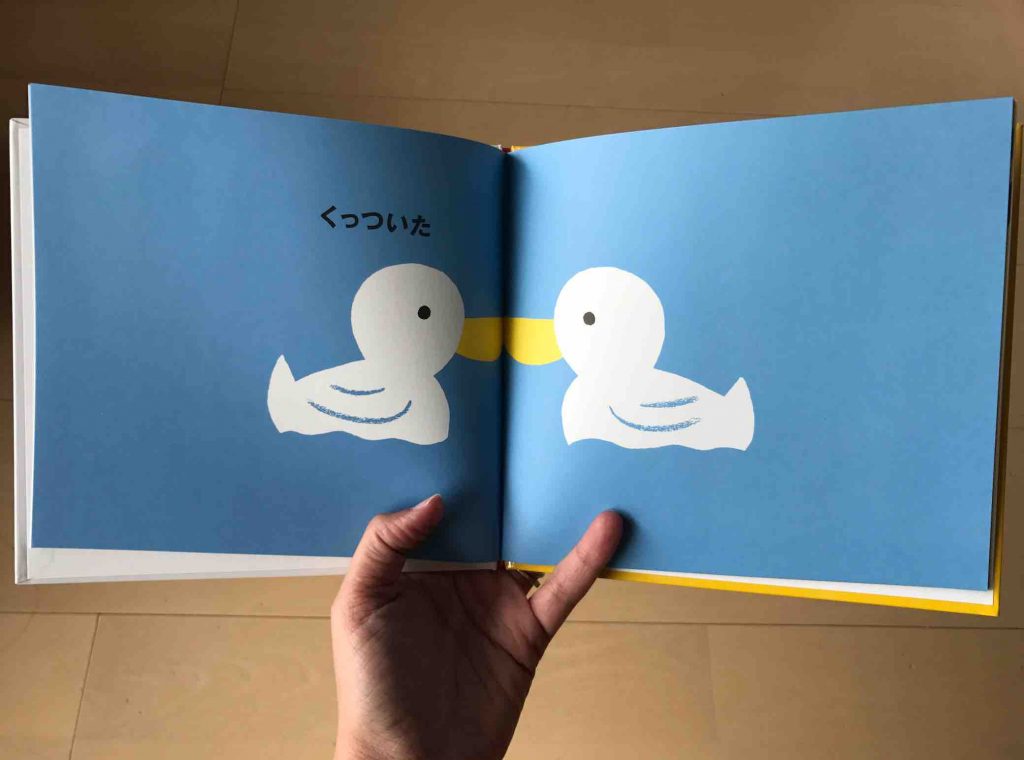 I haven't seen an English version of this particular book, but there are others by the same author.
Does your area have a first book campaign? If so, was the book you received a hit with your kiddo?
Kxx