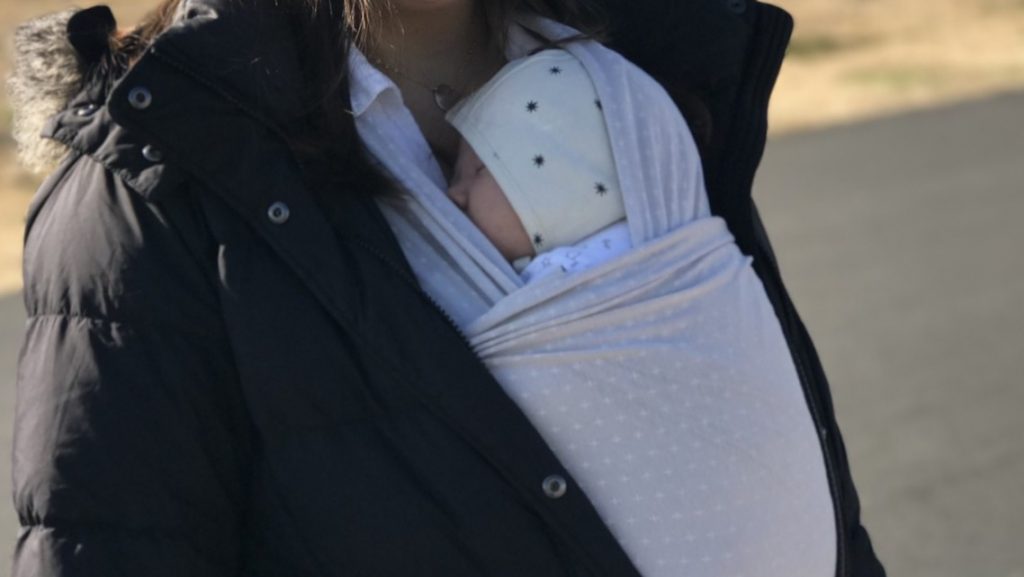 The Solly Baby wrap is one of my must-have items for the first few months with a new baby. This list is different for everyone, of course, and we found that many of the recommended "essentials" went absolutely untouched by our first baby. As we prepared for our second there were a lot of things that we decided to skip, but the Solly wrap is one of the few bits of gear that we repurchased – a great investment since we use it every day!
Both of my babies have loved being in the Solly wrap and I've found it to be very comfortable for me as well. The benefits of babywearing are well-documented, but it's also a practical choice for us. Living in Tokyo means a lot of walking or public transport, narrow shops and moving through crowds, all of which can be difficult with a stroller. Having both hands free also makes it a lot easier to carry a grocery basket or hold onto our preschooler's hand.
There are a variety of wraps on the market (and even DIY tutorials if you wanted to start from scratch), but the Solly has been a great fit for us – it's soft, stretchy, breathable and compact. Learning how to tie a wrap can be a little intimidating at first, but their tutorials make it easy and they have a babywearing educator in their team who can be contacted for more specific advice if needed.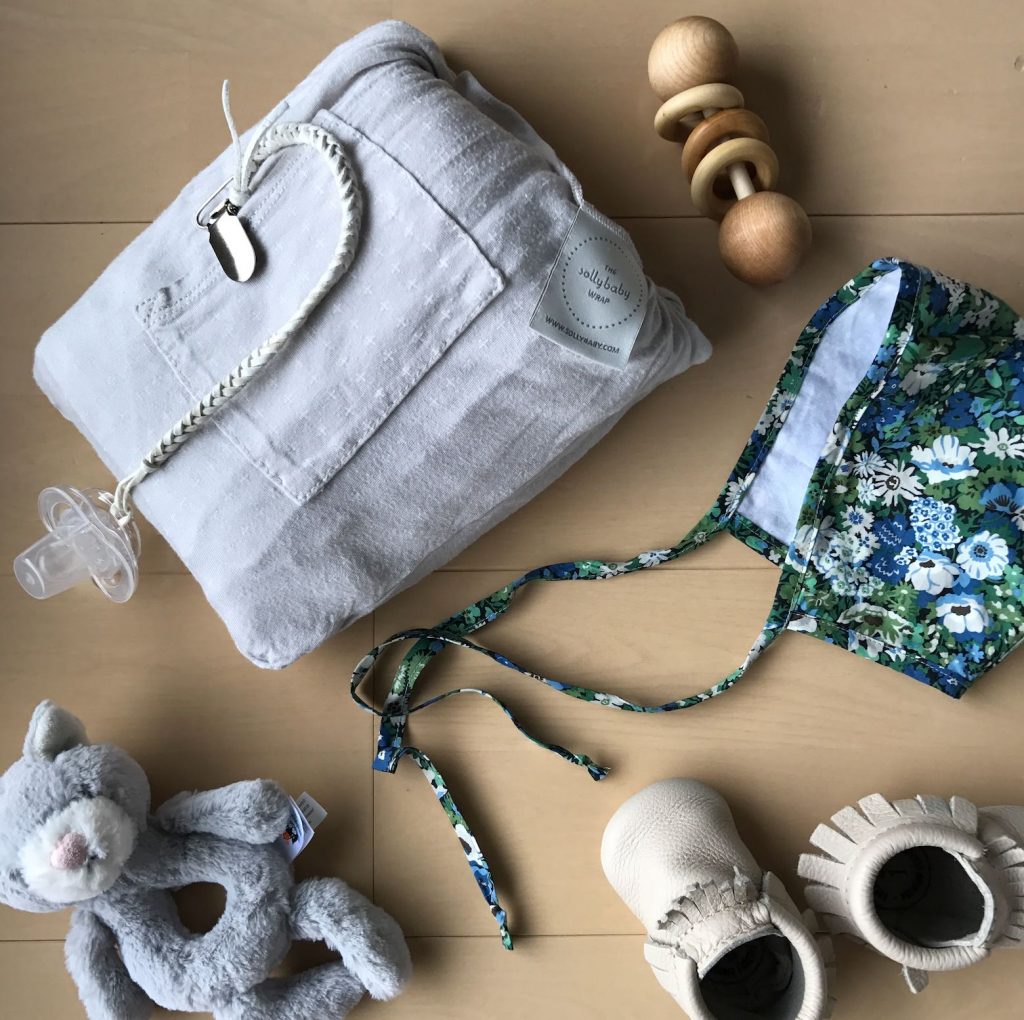 Since the baby is worn so close to your body and the Solly wrap itself is so thin, I can easily wear not only my winter coat but even a blazer over top. It folds up into a little square, tucked neatly into a pocket built into the wrap, and doesn't require any adjustments or accessories for different stages in your baby's growth. I love our Ergobaby carrier for a toddlerhood, but found it bulky for little babies and hated dealing with the infant insert (though this can be avoided now with some of the newer designs).
Finally, I also love how easily the Solly Baby wrap blends into my wardrobe. There are always a great blend of neutrals and seasonal colors available, and their collaborations with other designers introduce lovely patterned options as well. Since it's something I wear so often, I appreciate that it can be dressed up or down and I get to keep looking like myself instead of feeling dominated by something that screams "baby gear!"
You won't see the Solly wrap in the typical baby shops here in Japan, but they offer $10 flat rate international shipping and our packages have always arrived smoothly. Maybe you'll also drop some of their swaddle blankets or a Solly Dolly wrap for your older kiddos, too?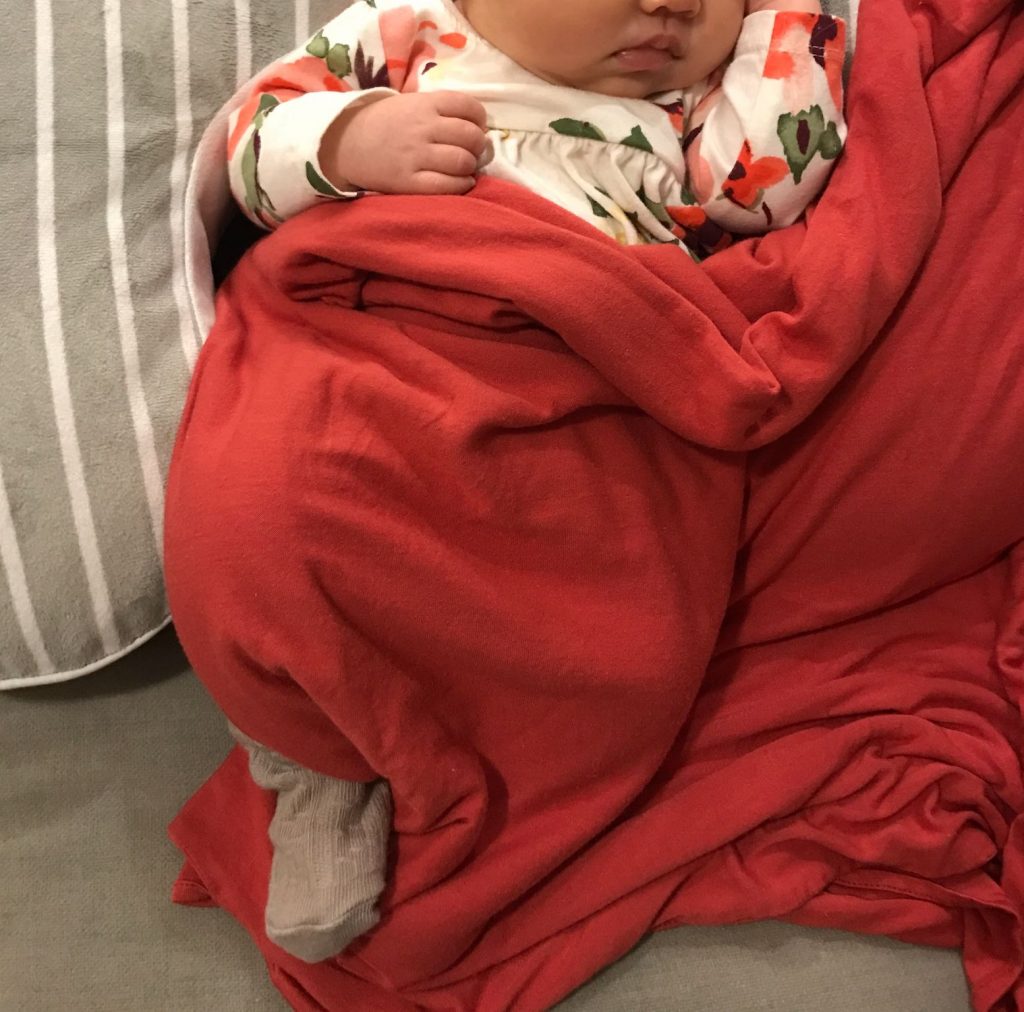 Kxx