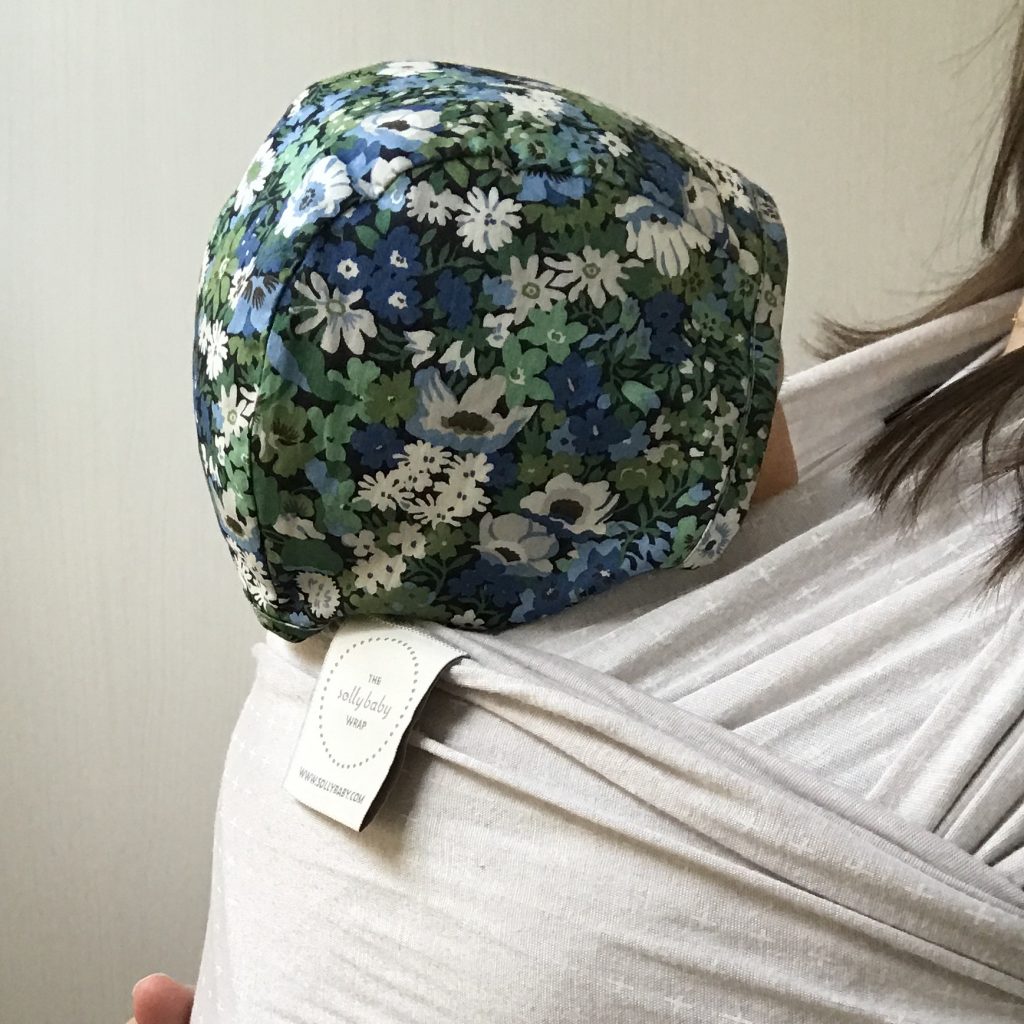 Maybe it's no surprise, but I love shopping for my kids. Books, toys, clothes, decor for their rooms, seasonal stickers – I'm excited about all of it.
As we prepared for our daughter's arrival, I had tons of fun exploring the cute new shops and products that had popped up over the past few years. I also got to look at tiny winter cozies and girly things this time around; the perfect complement to the summery boy pieces I gathered for our son.
Since we'd given most of our newborn things away, I had a blank slate to work from. There were supplies I knew I'd buy again – tiny white kimono shirts and onsies, cardigans, gauze wash clothes – but I also knew there was a lot I didn't need this time around. So rather than roam the aisles of a big store, I found myself buying more handmade pieces that I'd want to keep forever and somewhere along the way I surprised myself by falling in love with baby bonnets.
I'll admit that if you told me a year ago that I'd own not just one, but several bonnets I would have probably laughed. And if just seeing the word "bonnet" makes you think of Little Bo Peep or costumes from a historical play, you're not alone. But the fact is they're both amazingly practical and incredibly sweet!
In terms of being practical, bonnets check a lot of boxes: they won't fall off, they completely cover the baby's head and ears, they're not bulky or awkward to wear even in a car seat or carrier, and there are a ton of gentle, organic materials to choose from that won't irritate baby's sensitive skin. I love that I can enjoy a long walk knowing my daughter is tucked cozily into her wrap, protected from the sun and shielded from the wind. That's just about everything I want in a baby hat.
I've also come to think they're pretty adorable. I love that her hair is starting to peek out from under the brim and how the ties frame her chubby baby cheeks. The fabrics we've chosen are a mix of neutrals and florals that complement just about everything in her wardrobe, but there are options out there for everyone, including little boys.
Our bonnets are all from Briar, some purchased directly from their site and one from MaRiet, a shop here in Japan with a lovely range of international brands.
Here are a few other shops we love that offer international shipping and have bonnets in their collections: June & January, Mabo, Hanna Andersson
Do you use bonnets with your babe? Would you consider giving them a try?
K xx
things I love posts are not sponsored, they're just things I really do love and want to share!